Charity Fun Day Raises £400 for Hampshire Alzheimer & Dementia Society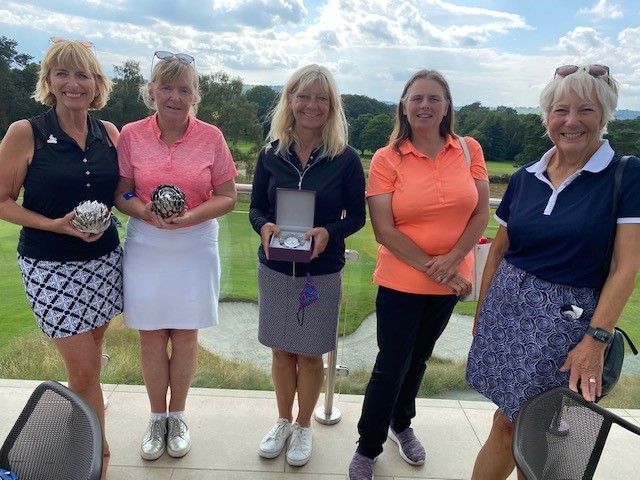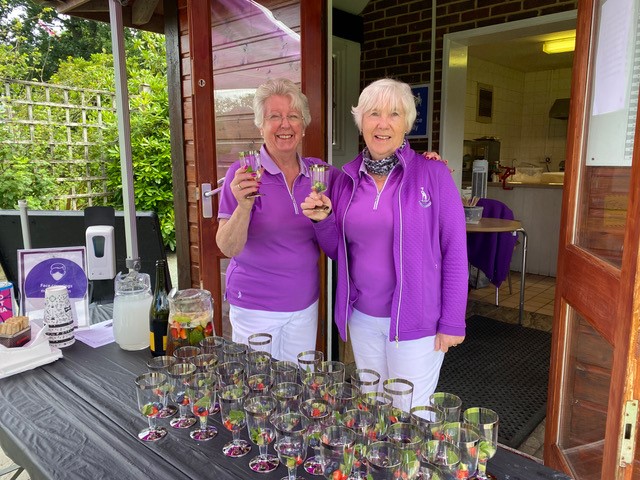 The Ladies Section at Blackmoor Golf Club held another successful fundraising event in aid of Hampshire Alzheimer & Dementia Society, raising £400 for the charity.
Each year, the Ladies' Captain chooses a charity to support during their tenure and events are held throughout the year aimed at raising funds for the charity.
The Fun Day attracted thirty-five ladies and consisted of playing five 'fun' holes, designed to test the ladies' golf skills. Created by the Course Manager, the holes included circumnavigating tee pegs to reach the pin and aiming for practice nets on the fairway. Thank fully, there was plenty of refreshing Pimms and Prosecco on hand and tasty sausage rolls available at the Halfway Hut to keep the ladies on target.
After the games, the fun and laughter continued in the clubhouse, where the ladies enjoyed lunch followed by strawberries and raspberries & cream served on the terrace.
Well done ladies, a truly FUN DAY!
Congratulations to the Winners:
Nearest the Pin Silver, Anne Morris Nearest the Pin Bronze, Fran Berriman
Nearest the Line Silver, Lynette Knight Nearest the Line Bronze, Rosie Preskett
3rd Place: Esther Sparrow & Nicki Corkill
2nd Place: Annie Murgatroyd & Mary Ingram
1st Place: Lynnette Knight & Pat Tye
To find out more about Blackmoor Ladies Section, please contact 01420 472775, or email secretary@blackmoorgolf.co.uk, or visit www.blackmoorgolf.co.uk