Blackmoor Golf Club - 2020 Ladies' Champion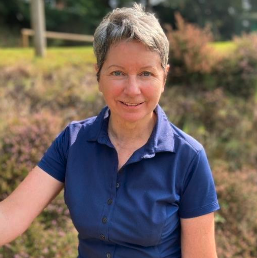 Wednesday 29th September: On Tuesday 22nd September, Blackmoor Golf Club hosted its annual Ladies' Club Championship event, the only major competition to be played by the ladies during 2020.
Played over 36 holes, the prestigious scratch competition, which has been contested at Blackmoor since 1977, attracted thirty club golfers to compete for the cup.
Finishing with a clear lead on both rounds, Jane Shergold completed the course with a gross 80 and 85 – 165 to secure the Ladies' Club Championship crown. A long-standing member of Blackmoor Golf Club, Jane has also held the title of Hampshire Ladies' County Captain for two years in 2012 and 2013.
Sue Sheppard finished in second place on a gross 85 and 87 – 172 on countback and Esther Sparrow came in third position with a gross 84 and 88 – 172.
Also, on the day, ladies played in the Edwards Trophy, an 18-hole competition awarded for the best nett score by a lady aged 65 and over. Patricia Worrall finished in 1st place with a 69 to take the trophy.
Blackmoor Golf Club welcomes membership enquiries from ladies of all abilities, from beginner to the seasoned golfer. Members enjoy a calendar of golf competitions and a host of social activities and events throughout the year.
For more information on Blackmoor Golf Club, competition results and membership please contact Simon Burton on 01420 472775, email secretary@blackmoorgolf.co.uk, or visit www.blackmoorgolf.co.uk.