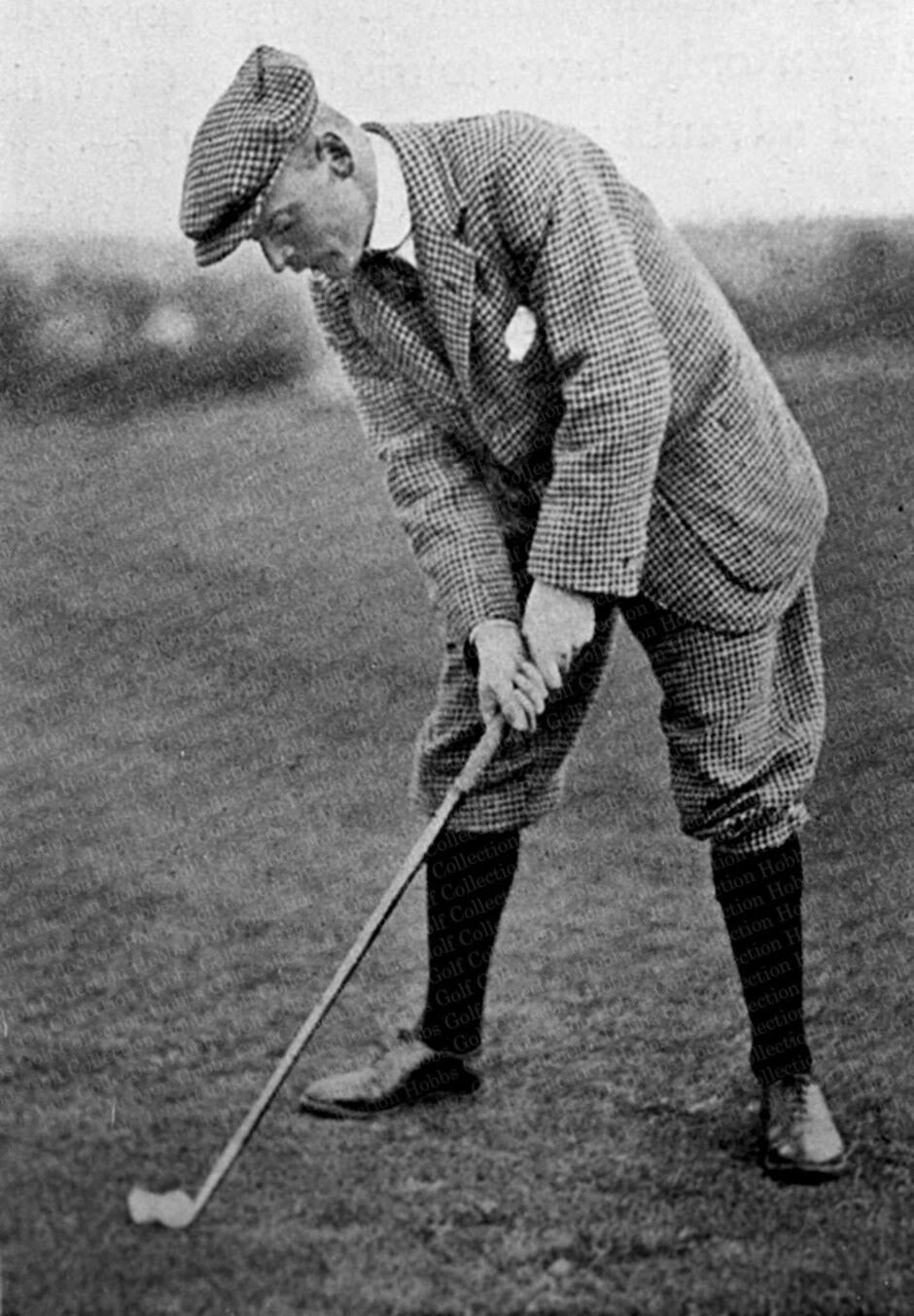 The youngest of six children, Henry Shapland Colt was born in Highgate, London on 4 August 1869. Following the death of his father, when Harry was just two years old, his Mother moved the family to Malvern, and it was there that Harry spent much of his childhood learning to play golf at Worchester Golf Club.
By the time Harry Colt joined Cambridge University to study Law, he had become an accomplished golfer. In 1889 he became the first Club Captain of the Cambridge University Golf Club, in 1891 played in the Open Championship and in 1906 reached the semi-final of the Amateur Championship.
After graduation, Harry Colt lived and worked in Hastings, becoming a partner in law firm Sayer & Colt. As a member and competent player at the Rye Golf Club, he was in invited to redesign the links course with the help of Scottish professional Douglas Roland before becoming the honorary club secretary in 1894.
In 1901 Harry Colt was appointed as the first club secretary of Sunningdale Golf Club where he spent 12 years fine-tuning and overseeing changes to the London heathland club. It was here that Colt developed a passion for heathland work, going on to design and layout many of the best heathland courses in England, including creating the Sunningdale New Course in 1923.
Between 1900 and 1928 Harry Colt built a reputation as a pioneer of great golf course architecture, and with demand for his services growing partnered with Charles Huge Alison and Dr Alistair MacKenzie to form the firm Colt, MacKenzie and Allison in 1919. Following a move to North America, MacKenzie left the partnership in 1923 and Colt made John Stanton Fleming Morrison a partner in 1928 forming the new company Colt, Alison and Morrison.
Designing many courses across southern England, including Blackmoor Golf Club in 1913, Colt quickly established himself as Britain's leading golf course architect, creating acclaimed courses such as Sherwood Forest, Moor Park and Swinley Forest. At the same time, Colt was also becoming a prolific golf course designer in Europe, notedly in France and the Netherlands as well as undertaking multiple projects in the USA and Canada.
It was in the USA in 1914 that Harry Colt was approach by George Crump to consult on the design of Pine Valley, widely considered today to be the best golf course in the world. Crump was working with many of the leading golf course architects on the project and approached Harry Colt to help him solve a tricky routing problem on the fifth hole. Colt's ability to find exceptional par threes was instrumental in the project and created the magnificent filth hole at Pine Valley, which remains one of the finest and most difficult Par 3's in the world.
During his illustrious career Harry Colt designed and consulted on 300 golf courses across every continent, including designing 116 by himself,
Although the 1920's and 1930's he never regained the pace of the glorious years before World War 1. Harry Colt continued to advise on the design of golf courses up until his death in 1951. Harry Colt died in Oxfordshire aged 82.