Blackmoor Golf Club Bunker Refurbishment and Heathland Restoration Project underway with LOBB + Partners
Blackmoor Golf Club has begun work on a heathland restoration and bunker refurbishment project that will reintroduce many of the design philosophies and features originally laid out by the course architect Harry Colt in 1913.
Phase one of the project, which started on 4th November, will take six weeks to complete and involve work to holes 6, 7, 13, 14 and 15. Work includes reshaping of the fairways and improvements to visibility, upgrading, and reshaping of the bunkers and enhancements to the course aesthetics and ecology.
Highly regarded for its picturesque heathland golf course, Blackmoor sits on the Hampshire and Surrey sand belt, an enviable position that produces the sandy subsoil which helps to ensure that the course is rarely closed or has temporary greens regardless of rainfall levels. The refurbishment project will
further enhance this unique course characteristic by installing liners and drainage to the bunkers to alleviate flooding and improve sand consistency.
Commenting on the project, Management Committee member at Blackmoor Golf Club, Michael Cave said: "Over time, the golf course has evolved and some of Colt's design philosophies have been diluted. The bunkers have gradually changed shape and during heavy rainfall a few were prone to flooding due to the lack of liners. By doing the work Blackmoor will have bunkers in play all year round, much better drainage and the sand mix will be more consistent, as well as employing a construction technique that is aesthetically pleasing."
The refurbishment and restoration work has been designed by notable golf course architects, LOBB + Partners who were appointed by the club four years ago to formulise a work strategy that would restore and enhance the course. Part of this project has been to identify areas where the club can reinstate and enhance Colt's artistry.
Speaking on the project, Tim Lobb, Principal of Lobb & Partners said: "As with virtually every course of this vintage, the bunker shapes have lost their artistry and the vegetation has changed. We have been advising the club for several years and spent a lot of time going through the club's archive
to understand the landscape and nature of the course. We have now jointly decided it is time to put spades in the ground, so to speak."
"The club initially hired LOBB + Partners because of their experience working on heathland courses, and this year we are working on holes six, seven, thirteen, fourteen and fifteen, focusing on restoring the heathland environment and improving the bunkers, which have become in need of some attention. The refurbishment and restoration will take inspiration from Colt's design principles and be visually traditional but employ modern techniques that support ongoing course maintenance." Tim concluded.
Most of the work will be carried out by sports turf contractor, Profusion Environmental, specialists in heathland management plans and experts in adding diversity and visual interest to bunker construction and restoration.
Once complete, the project, which will be completed in phases over a three-year period and include work to all 18-holes, will improve the playability of Blackmoor's top 100 golf course and ensure an enjoyable challenge to all levels of golfers.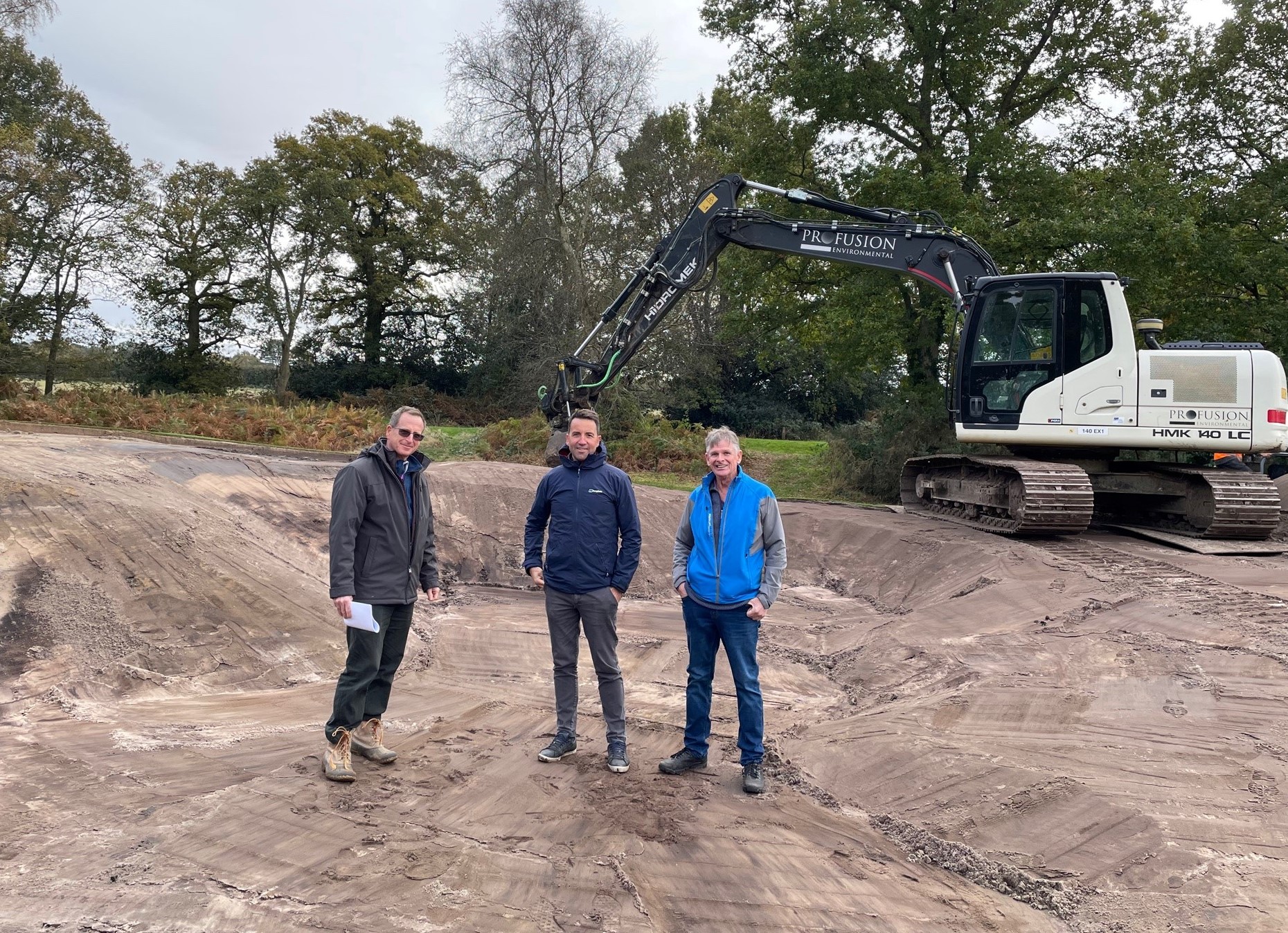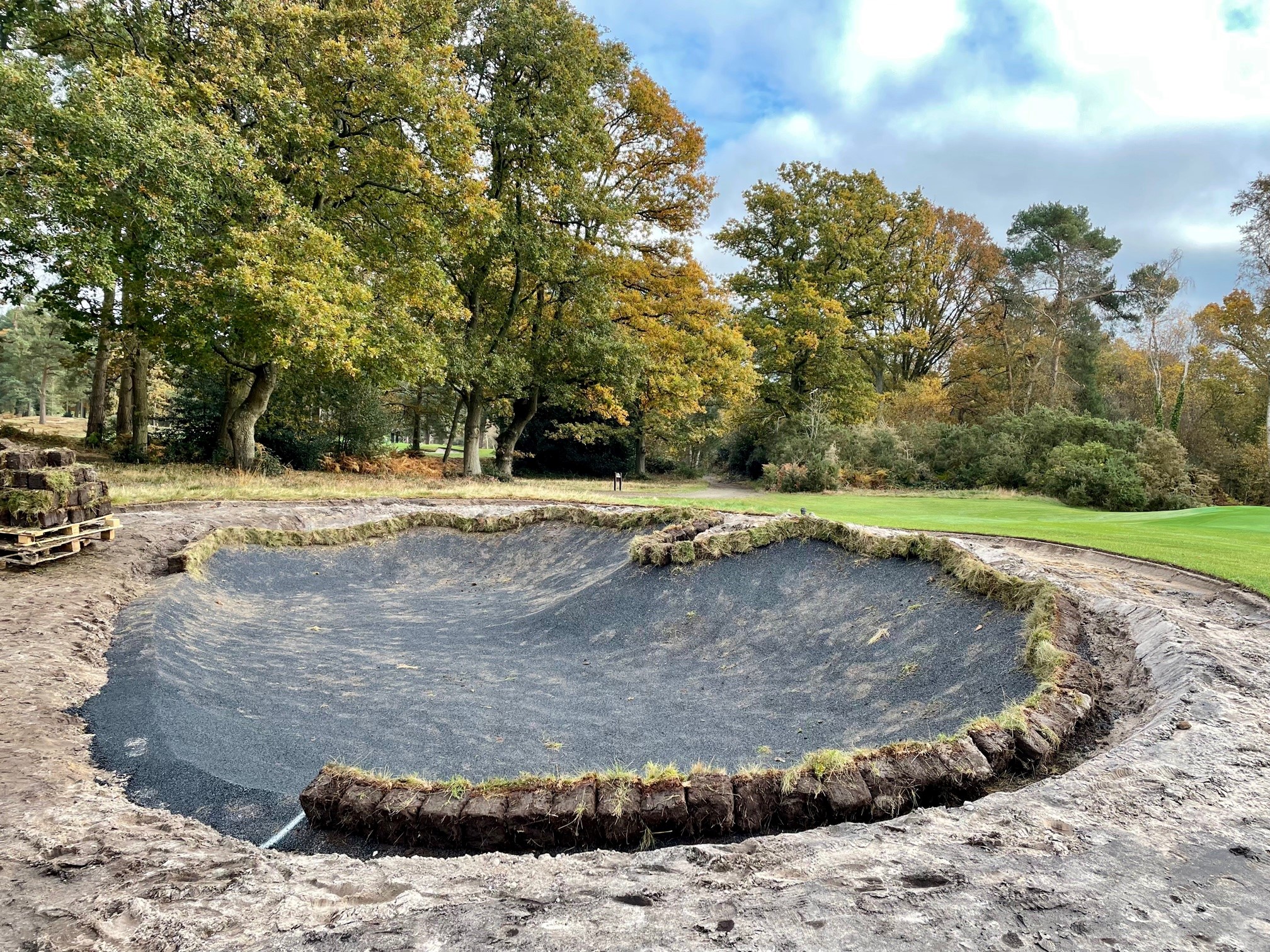 To find out more about Blackmoor Golf Club or make a general inquiry about Blackmoor Golf Club, please contact Simon Burton on 01420 472775, email, or visit www.blackmoorgolf.co.uk.